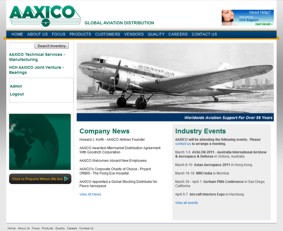 Worldwide Aviation Support For Over 59 Years
At long last we are pleased to present the new version of the AAXICO website. Serving the aviation parts industry for 59 years AAXICO is a world leader in both selling and manufacturing aircraft parts.
Given the industry we had constraints on the creativity but focused instead on the functionality.